Planning
We team up with our client in this challenging opportunity to deliver innovative, engaging and out of the box solution.
When planning a project and website design, it is highly important for us to truly connect with our client and to be able to fully understand what their wants and needs are. Being aware of the importance of their business, products or services allows us to identify with them and deliver the best solution. Sincere dedication to each and every project we get is our main advantage.
Once we understand what the task and desire is, we get right down to it.
We tend to have a few iterations and brainstormings in order to repare for the designing process as good as possible.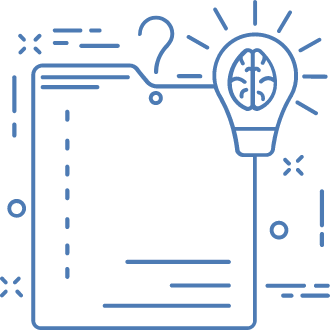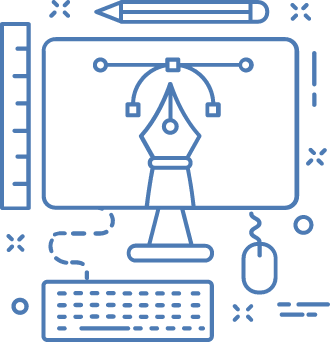 Designing
Unique and powerful design is our next step and perfect time for clear minded focus on brand, product and client needs.
Designing process is always an interesting challenge for our team. A website represents client's online presence and brand, so it is very important that we make it a work of art. Design is a world full of fantasy and options that can keep your business shine on even online.
We focus hard on this part of the process. We work on various suggestions and get back to our client once again, to check if we're going the right direction.
Once our client is happy with the design and its functionality, we get right on to the next phase.
Development
Hard work is on the way, as there is no great success without it. Using latest tech wonders we create mind blowing websites.
This is our time only… What the client wanted and needed and what we designed, that successfully has been accepted, now needs to be implemented. Using latest technologies and writing the code in a good, overall accepted manner gets us right where we need to be. So, there is no fear of getting stuck in the coding process along the way, because everything we do is changeable as the business grows.
We combine backend and frontend development carefully to deliver a functional, powerful, user-friendly and alterable website.
Once the hard work is done we take another step forward.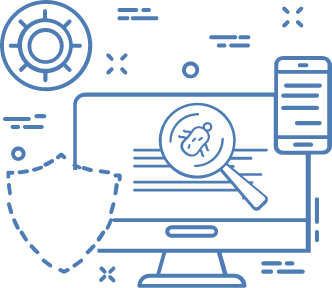 Testing
Mutual satisfaction is a must, so before going live, we team up again to test and make sure we got everything you wanted.
It is always the best outcome when the testing part goes perfect. Sometimes, we use this part of the process to make some ultimate changes, according to our client's final view.
When it all comes together, when the content is in and ready, new ideas tend to pop in. So, we always take our time with testing, giving our customer enough time to clear the mind, cover the whole view and check if there is anything else to add or change.
When we get the inspiring "Yes", satisfied and motivated, we move up with the process.
Go Live
Just a day when we sit back and watch another success go out into the world, becoming a one step higher game changer.
The best part of the process is when this day comes. We monitor everything with special care, making sure that it shines as bright as it should. Having checked everything internally and externally, we give our client and all their employees permission to take a first glance at the end result.
We tend to make strong and trustful relationship with our client and this phase usually ends celebrating The Big Day together.
Naturally, we discuss about the next project we will gladly work on together in the future.